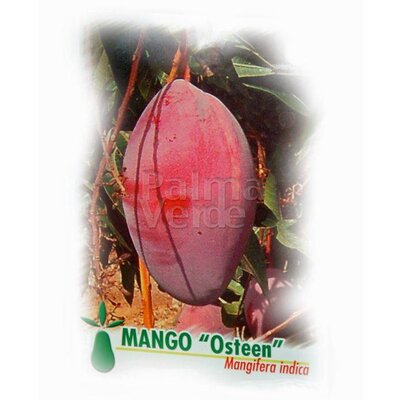 Eetbare tuin-edible garden

:

Mangifera indica - Mango

MANIND01
Availability:

In stock

Shipping within:

1 to 3 business days
Mangifera indica or mango is an evergreen plant, good as a tub plant and gives exotic mango fruits ...
More information
Product description
Article number:

MANIND01

Availability:

In stock

Shipping within:

1 to 3 business days
Mangifera indica or mango fruit is widely used in chutneys and various Asian dishes. Also fresh this sweet tropical fruit is a delicacy. The plants we sell are already bearing fruit and are from the subspecies Osteen and Keitt.
In tropical regions the fruits are up to 1000 grams heavy, with us the maximum weight is between 200 and 400 grams.
The mango plant is an evergreen tree.

The new young leaves are red / orange in color. In the early spring the mango gets its blossom.
These fragrant flowers are white with pink and yellow color gradients in them. They stand on red flower stalks that later bear the mango fruit.
When the fruit is colored yellow / red, they are ripe. Boy mango plants already bear their first fruits from the 2nd to 3rd year.
The mango plants that we sell already produce fruit from a pot size of 6 liters or larger.

In the beginning, the plants must still be provided with a bamboo stick, because of the weight of the fruits.
Fertilization may be from April to September. Give the plant weekly fertilization ( Fertilizzante mediterraneo ).
In the summer the plant can get regular water and he likes it a lot. If there is a shortage of water, the leaf edges turn brown.
The winter hardiness is bad, the plant has to overwinter above freezing. The same treatment as the citrus is fine. The Mangifera indica can suffice with less water in winter.
Winter hardiness zone 11 (+ 5ºC).
Specifications
Minimum temperature:

+5ºC

Location:

Sunny

Soil type:

No special requirements

Water requirement:

Light damp

Full ground:

No

Tub plant:

Yes

Flowering period:

5-6

Origin / habitat:

India, Myanmar

Growth rate:

Normal

Maximum plant height:

125/250 cm