EVERYTHING FOR A MEDITERRANEAN GARDEN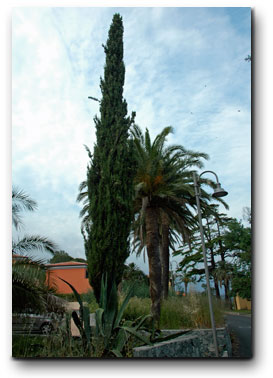 Palma Verde is part of Palma Verde Exoten VOF and is located in the town of Melderslo (Limburg). We have been providing online everything for your tropical garden, exotic garden, Mediterranean garden, Moorish garden, Mexican garden, or Japanese garden since 2005.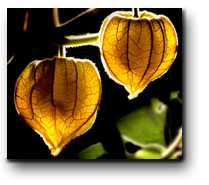 Every year we try our best to expand the range with the most special plants. Often the plants are so special that they are unfortunately also very limited. It is often the question of whether we can add them to the assortment.
On our website you will find which exotic plants are available for sale, including extensive descriptions.
You will receive clear advice from us regarding the care of the plants you have purchased, so you can enjoy it for a long time.

TROPICAL AND EXOTIC PLANTS
Various hardy bananas like Musa basjoo, Musa sikkimensis, Gems (Alpinia zerumbet) and various Hedychium species.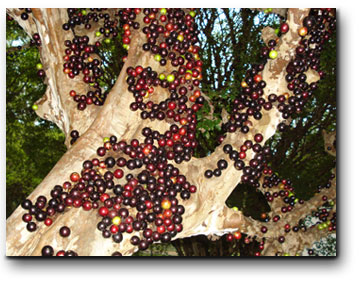 Are you looking for a deliciously fragrant Arabic jasmine (Jasminum sambac) or a Tuscan jasmine (Trachelospermum jasminoides)?
What do you think of Brazilian guava (Acca sellowiana) with its very special inflorescence and edible fruits.
Or the Myrciaria cauliflora (Brazilian grape tree) with great tasty and sweet fruits that grow directly on the stem.
This exoot from South America is very special.
We have the largest online sorting of Mediterranean and exotic plants in the Netherlands.

MEDITERRANEAN TREES AND PLANTS
Olive trees (Olea europaea) in all sizes to trees over 200 years old.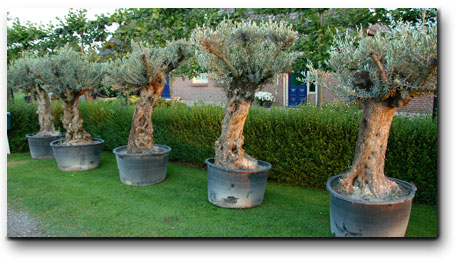 All types and fruits fruity citrus like lemon, tangerine, orange, grapefruit, kumquat and lime.
For a Mediterranean tint in your garden, the Cork oak (Quercus suber) and the Strawberry Tree (Arbutus Unedo) may not be missing.
In addition, we have a wide variety of cultivated plants such as tropical, subtropical, fruit bearing plants.
For mango, star fruit, guava, avocado, tree tomato, papaya, white zapote, lychee, etc. you are at the right place.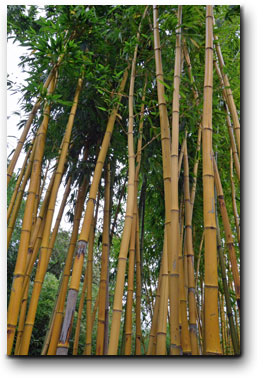 We provide everything for your garden / terrace to transform this into a true paradise.

BAMBOEPLANTEN
There are many dozens of bamboo available for a bamboo garden.
From our online range you can choose from growing and non-growing species.
For us, the challenge is to add new plants annually to the existing range.

ORNAMENTAL GRASSES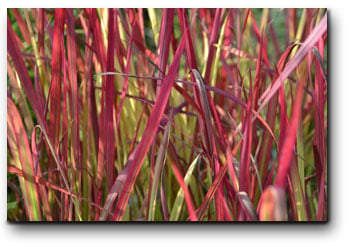 For the application of color accents in your garden, we have a wide range of ornamental grasses. The unprecedented leaf shapes and growth methods make ornamental grass in recent years a more and more valued plant.
Orchard grass is also suitable for planting or cultivating as a soil cover.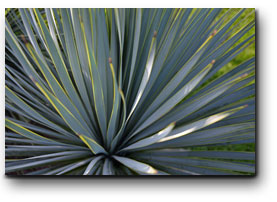 YUCCA AND AGAVE
For a garden with a Mexican look, various types of winter-hardy yucca's and agaves are available.
These are also very suitable for keeping a tub plant because they usually grow very slowly. Also, these types of plants are very drought tolerant.

Palm trees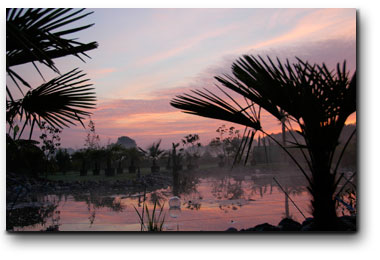 Every year we have a large supply of winter hardy palm trees and continuous selection of different types of palm trees.
We have several years of experience in growing exotic and palm trees. Our palms are fully acclimatized because we only involve palm trees from areas where the winters can also be extracted quite easily.
For example, our palms come from the northern part of Italy. Another selection comes from our own culture and is immediately exposed to our climate.

WINTER HARDY EDIBLE GARDEN AND HEALTHY FRUITS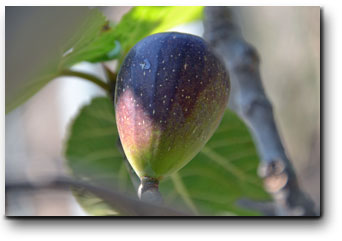 Coming from various southern European countries to Israel, we have amazing beautiful flowering and fruity exotic species that also prove to be surprisingly hardy for a large part.

In our garden, for instance, Diopsyros kaki (Kaki tree or Sharonfruit), Asimina triloba (Paw paw), Ficus carica Brown Turkey, Eriobotrya japonica and Ziziphus jujuba (Chinese date) etc. All fairly to be good hardy.

PARCEL SHIPPING 
Smaller plants up to a maximum length of 150 cm and a total weight of the package up to 30 kilograms are delivered by the parcel service.
Picking up your online order by appointment is also possible. We no longer have a store to visit, only online sales.