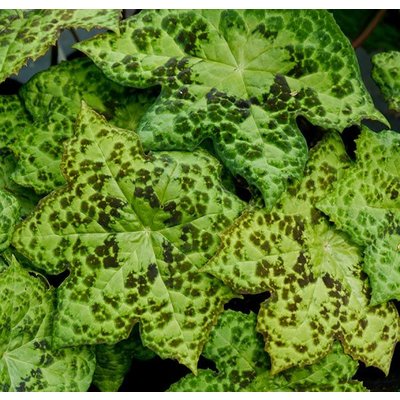 Blad-leaf

:

Podophyllum Spotty Dotty

PODSPO01
Availability:

In stock

Shipping within:

2 to 4 business days
Podophyllum Spotty Dotty flourishes in May and June and has a fantastic leaf ...
More information
Product description
Sorts:

Blad-leaf

Article number:

PODSPO01

Availability:

In stock

Shipping within:

2 to 4 business days
Podophyllum Spotty Dotty is a versatile plant and often unknown plant. The first thing that strikes this winter hard plant is the special leaf. The leaf can reach a diameter of 25/30 cm and stands on contrasting wicker rods.

This solid plant is round to star-shaped leaf and is occupied with chocolate to red colored marbled stains.
During the summer the spots color to lighter colors.
In the months of May / June, the foal blossoms with long hanging calf-shaped red / pink to red / brown flowers. The flower throats are beautifully beneath the leaf.
After the bloom there will be fruit in the plant in September / October. These are delicious fleshy green spherical fruits.
The site is shady, in a wind sheltered location near the large leaf.

Podophyllum Spotty Dotty grows on normal ground and does not make any additional demands. It is good to use a soil cover, plant 5 plants per m². It is also a beautiful plant to keep as a tub plant on your terrace, provided in the shade.
Growth height of this plant is about 70 cm.
In winter, Podophyllum Spotty Dotty loses her leaf.
Winter hardness zone 6a (-23ºC).
Specifications
Minimum temperature:

-23ºC

Location:

Half shade, shadow

Soil type:

No special requirements

Water requirement:

Normal

Full ground:

Yes

Tub plant:

Yes

Flowering period:

5-6

Origin / habitat:

China

Growth rate:

Normal

Maximum plant height:

60/70 cm