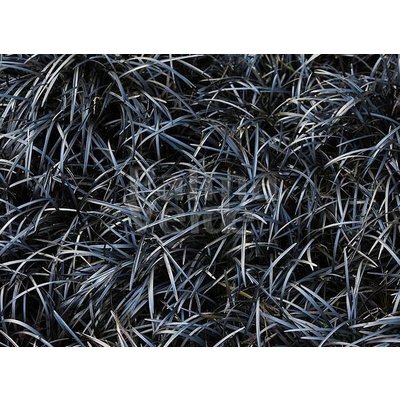 Siergrassen-ornamental grasses

:

Ophiopogon planiscapus Niger - Black grass

OPHPLNI01
Availability:

In stock

Shipping within:

2 to 4 business days
Ophiopogon planiscapus Niger or black grass has black leaves and lilac flowers. After flowering, black berries appear ...
More information
Product description
Article number:

OPHPLNI01

Availability:

In stock

Shipping within:

2 to 4 business days
Ophiopogon planiscapus Niger is a strange plant due to its aberrant black leaves with a deep purple glow.
This grass species is also called black grass and grows up to 20/25 cm high.
This black grass contrasts very nicely with other plants in your garden.

Ophiopogon planiscapus Niger is growing in a pol - form, the pollen is at most 20/25 cm high and just as wide.
From the root the plant makes a new offshoot just next to the plant and there grows a new black poll.
You can also apply this for field planting. The plant does not proliferate and is easy to keep in check.

The Ophiopogon planiscapus Niger flowers in May / June with small lilac flowers. These contrast beautifully with the jet-black leaves and grow from the core of the plant.
This grass species may receive some (organic) fertilization from May, you may repeat this again in July.

After flowering, the Ophiopogon planiscapus Niger forms shiny black berries that linger until the winter.
The black grass is hardy and does not need any protection.
Winter hardiness zone 6b (-20ºC).
Specifications
Minimum temperature:

-20ºC

Location:

Sunny, half shadow

Soil type:

No special requirements

Water requirement:

Light damp

Full ground:

Yes

Tub plant:

Yes

Flowering period:

5-6

Origin / habitat:

Korea, Japan

Growth rate:

Normal

Maximum plant height:

20/25 cm