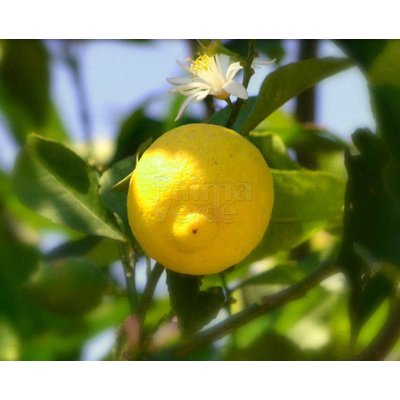 Eetbare tuin-edible garden

:

Citrus limonum - Citrus limon - Lemon

CITLIM01
Availability:

In stock

Shipping within:

3 to 5 business days
Citrus limonum or lemon tree gives many fruits in a season and the citrus blossom spreads a sweet smell ...
More information
Product description
Article number:

CITLIM01

Availability:

In stock

Shipping within:

3 to 5 business days
Citrus limonum is also called Citrus limon or lemon tree. This citrus lemon needs the same care as other citruses. Sometimes we also called Meyer lemon or the Citrus meyerii limone Meyer. This is a cross between a mandarin and lemon that tastes delicious. 
The blossom of the lemon tree smells wonderful during the summer months and is an asset to any terrace.

Is an easy citrus tree that only requires a slight pruning to keep the luxuriant growth in check.
Cutting back the plant late September or early October, let 1/3 part of the shoots, then the plant remains pretty full.

In a conservatory, a citrus plant blooms almost the entire year, alternating with fruit set.
On the terrace the blossom spreads a nice sweet smell.
You will harvest many fruits every year, because the Citrus limon gives a lot of lemon fruits during the summer.
Water the plant well and fertilize regularly, or use slow-release fertilizer such as Fertilizzante Mediterraneo or special liquid citrus food .
Winter hardiness zone 11 (+ 2ºC).
Specifications
Minimum temperature:

+2ºC

Location:

Sunny, light shade

Soil type:

No special requirements

Water requirement:

Light damp

Full ground:

No

Tub plant:

Yes

Flowering period:

5-9

Origin / habitat:

South-East Asia, India, Mediterranean

Growth rate:

Normal

Maximum plant height:

2-4 meters