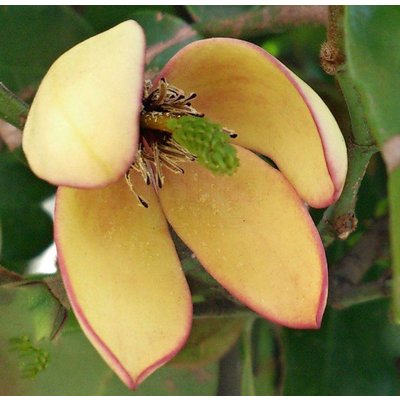 Bloemen-flowers

:

Michelia figo

MICFIG01*
Availability:

In stock

Shipping within:

1 to 3 business days
Michelia figo is evergreen and blooms with banana-scented flowers ...
More information
Product description
Sorts:

Bloemen-flowers

Article number:

MICFIG01*

Availability:

In stock

Shipping within:

1 to 3 business days
Michelia figo is a subtropical plant, which occurs in West China. The plant does not grow very fast and is therefore very suitable for the tub. This plant also tolerates pruning well in the autumn.
From March there will be buds on the plant and not much later the shrub will be fully occupied with initially purple-colored flowers that discolour to cream to yellow-colored flowers that are deposited with a purple edge.

The flowers come in the spring from May, smell like banana and spread this sweet fragrance over your terrace.
This shrubby is a fairly exclusive and certainly not on every terrace.
The plant is not really hardy, but it will not have anything to do with a night frost. Overwintering at a temperature just above the freezing point is sufficient.
If it can also give the plant some light in the winter.
If there is some leaves, then that comes back after the winter, the Michelia figo is an easy plant. However, at a temperature above + 10 ° C the Michelia figo is evergreen.
Winter hardiness zone 9b (-5ºC).
Specifications
Minimum temperature:

-5ºC

Location:

Sunny

Soil type:

No special requirements

Water requirement:

Normal

Full ground:

No

Tub plant:

Yes

Flowering period:

5-6

Origin / habitat:

Western China

Growth rate:

Normal

Maximum plant height:

2-3 meters