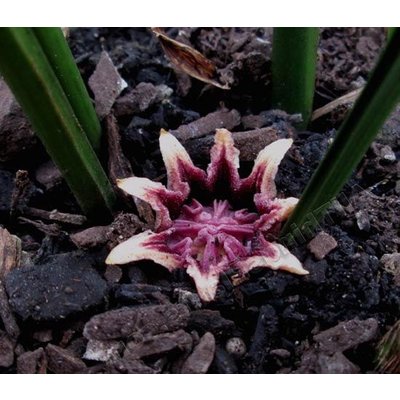 Blad-leaf

:

Aspidistra elatior

ASPELA01
Availability:

In stock

Shipping within:

2 to 4 business days
Aspidistra elatior monastery plant or blister plant. This leaf plant is very strong and extremely suitable as a room plant ...
More information
Product description
Sorts:

Blad-leaf

Article number:

ASPELA01

Availability:

In stock

Shipping within:

2 to 4 business days
Aspidistra elatior, clover plant or blister plant. This leaf origin from the Himalayas is very strong and extremely suitable as a room plant. This room plant is up to 70 cm high but can also be laid out on the terrace.
The elongated dark green leaf is quite thick and leathery, causing this room plant to evaporate little water. These plants are excellent against drought and prefer to be too dry as too wet.
This plant also takes a little light and someone without green fingers should really do the best to help this plant to its end.
In case of excessive watering for a longer period of time, the plant will die.

Never put this plant in the full bright afternoon sun, morning sun and evening sun are no problem, but rather the Aspidistra elatior is in the shade.
If you go on holiday for a few weeks, you give the plant some water in advance. The plant stores the water in its rootstocks and in time of drought this reserve is used.

The plant blossoms with little special purple star-shaped flowers. Those who initially emerged from a kind of egg-shaped balls just after they got out of bed.
The open flowers remain directly on top of the ground.
In addition, the Aspidistra elatior grows slowly and is sufficiently proliferated once a year in the spring.

If you overwhelm the plant then it's almost no water, once a month, it's a little bit more than enough.
Does he stand at room temperature than just watering.
In addition, the Aspidistra elatior may receive a little nutrition for leaf plants in the spring and summer every 3 weeks.
Frost freezing if kept in a tub. In the full soil, the rootstocks can survive a moderate winter if sufficient mulch is placed above the roots.
The quarterly plant leaves spring from the roots again.
Winter hardness zone 9b (-5ºC).
Specifications
Minimum temperature:

-4ºC

Location:

Half shade, shadow

Soil type:

No special requirements

Water requirement:

Slightly moist to dry

Full ground:

No

Tub plant:

Yes

Flowering period:

Summer

Origin / habitat:

Japan, China, Nepal

Growth rate:

Slow

Maximum plant height:

60/80 cm