Maintenance and care of bamboo plants, when pruning, fertilization of bamboo plants, bamboo root limiter
PLANTING PLACE
It is generally assumed that bamboo can be planted in a wet area.
This certainly does not apply to all bamboos.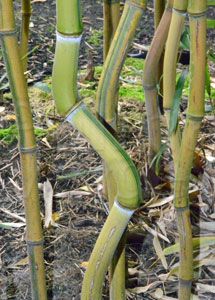 It is better to plant the bamboo in a place that is not too wet and give it extra water during the summer growth. In winter, certain types of bamboo are not too wet, this is not the case for all species.
Wa. w. a. the pH value is not bamboo is not a difficult plant, soil that is neutral or slightly acidic is fine. If the soil is too alkaline, the leaves and stem can turn yellow.
PLANTING FULL SOIL OR AS A TUB PLANT
We have our own substrate (potting soil) for palms and Mediterranean plants. This substrate is ideal for the plant in the cockpit and contains all necessary organic substances.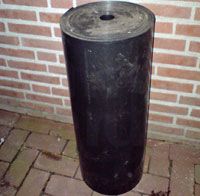 As a tub plant there are also many types of bamboo to keep, so people without a garden can also keep bamboo on their balcony.
In principle, all bamboos are suitable for use in a cockpit.
However, the height of the bamboo will eventually determine the size of the bamboo. This is partly because the wind does not blow over in strong winds.
The bamboo must also have sufficient space for its roots.
For plants in the open ground, think of a possible root limiter for the propagating species.
In the descriptions of the different types of bamboos you can find out whether a root limiter is necessary.
SPRING
Bamboo plants can look terrible in the spring just after the winter, but as soon as it gets warmer the new leaves will appear again one after the other.
Aphid can occur when the plant has had too much water for a longer period of time or in the early spring on the new young leaf, but this does not happen very often.
The plant does not go down and control is simple.


Natural enemies of the lice are:
Ladybirds
Not chemical control:
Dissolve soap and spirit in plenty of water (20 grams of green soap, 10 grams of spirit on 1 litre of water). Spray this on the lice, causing them to die. Spray the blade with a powerful jet after exposure.
Chemical control:
These pesticides are available against different species of aphid, whitefly etc. and also regularly. These are often based on pyrethrum or margosa.
There are also products that come from the juice flow of the plant (i. e. feed) and in this way deal with the insects.
PRUNING
At the end of winter you can cut older ugly or broken stems to the ground.
In this way you will also make room for the new stems that will appear in the spring.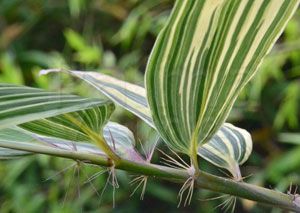 In various phyllostachys species, for example, the bottom 2 metres of the trunk removes all lateral branches, making the bamboo stem even more visible.
Hague pruning can be used. As a rule, a cut stem does not grow higher anymore.
At the place where it was pruned, he often gets extra leaves, which makes the bamboo nicely dense.
SUMMER
During hot days do not forget to water an extra gift. Bamboo loves a lot of water and grows fast when you give something extra in hot weather.
FERTILIZATION
Bamboo also needs manure. The nitrogen content may be slightly higher.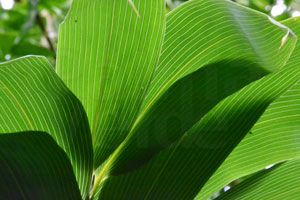 Fertilization can be started from early spring onwards.
Cow manure grit can be given. In bamboo fertilization, the phosphate content must be low. This is available from us in the webshop.
We also have fertilization in slow-release granule form. This can be given in the spring and again in July. No more manure to be given later in the year.
LEAF COLOURING
Yellow leaves or discolored stems often indicate that either the soil is too alkaline or the plant gets too little water. If this is not the case, it is time to treat your bamboo to some fertilization.